Title: Onyx (Lux Series 2)
Author: Jennifer L. Armentrout
Published: August 14, 2012 by Entangled Teen
Number of Pages: 366
Blurb from Goodreads:
Being connected to Daemon Black sucks…
Thanks to his alien mojo, Daemon's determined to prove what he feels for me is more than a product of our bizarro connection. So I've sworn him off, even though he's running more hot than cold these days. But we've got bigger problems.
Something worse than the Arum has come to town…
The Department of Defense are here. If they ever find out what Daemon can do and that we're linked, I'm a goner. So is he. And there's this new boy in school who's got a secret of his own. He knows what's happened to me and he can help, but to do so, I have to lie to Daemon and stay away from him. Like that's possible. Against all common sense, I'm falling for Daemon. Hard.
But then everything changes…
I've seen someone who shouldn't be alive. And I have to tell Daemon, even though I know he's never going to stop searching until he gets the truth. What happened to his brother? Who betrayed him? And what does the DOD want from them—from me?
No one is who they seem. And not everyone will survive the lies…
Review: I was so excited for this book that when I saw the UPS truck I actually ran out to meet the delivery person and take the package from him. I think I scared him a bit, or maybe a lot, but it was totally worth it. This book is a lock your door, forget anything you have to do, avoid any human contact until you're finished type of read.
Holy alien babies everywhere! This book was amazing. Obsidian was great, it's one of my favorite books but Obsidian has got nothing on Onyx. This book just grabs your heart and makes you feel all warm and comfy and cuddly and then guess what? If you guessed painfully rips your heart out of your chest you guessed right, but don't worry your heart will be feeling all flurry and warm by the end of the book... well kinda.
Daemon, [insert dreamy face here] I love him so much that he gets his own paragraph. I mean lets be honest most of us loved Obsidian so much because of him, actually if I'm going to be completely honest he is one of two reasons I was so hyped for Onyx the second being the tension between him and Katy. So anyway, we all like Obsidian Daemon, however
I think
I might be in love with Onyx Daemon. Hahahaha, yeah scratch the "I think" I know I'm in love with him. In Onyx he is soooo sweet. Sure he still has some of the
douche bagginess to him but some of the things he does for Katy here made me actually go Awwwwwwwww. If you aren't swooning over Daemon by the end of this book, well I think your giggly girlstincts just haven't kicked in yet. Not only is Daemon hot as hell in Onyx, he shows his gentle sides and really let's his guard down. Oh and Daemon jealous :) Let me just tell you if the whole laying low alien thing doesn't work out for him he should go and be a stand up comedian. I was dying of laughter every time he got jealous over Katy. Oh and Biff.. wait no that's not it, I think it's Bill or maybe Chase? Bobby?Clake? Flake? anyway the guy stood no chance
against
Daemon. It was like putting and ant
against a bulldozer. I would feel sorry for him, if I liked him which I don't so if you ask me, Daemon should have gone all Luxen on little Biff's ass. That would totally be my favorite scene. Yeah that should be a bonus scene or something.
Also the scenes between him and Katy were dripping with sexual tension. I mean this was me pretty much every time they interacted:
Yeah I actually did the jumpy thingy when I got the book and then pretty much at random moments throughout Onyx.
On to Katy... In Obsidian there were moments when I really wanted to slap Daemon, but in Onyx it's Katy that I want to shake a little. I understand why she was vary of Daemon in the beginning of the book, but I mean girl what does the guy have to do to prove he actually cares for you? But when they finally get together I was all like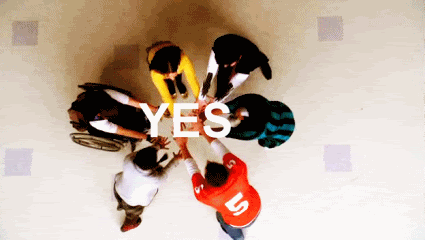 Her stubbornness aside, I still love the girl to death. How can you not she's loves books and she's a blogger. On a more serious note she did mature a lot in Onyx. She becomes protective of those she loves and will do anything for them. She isn't the heroine who waits around and let's everyone else handle her problems. She deals with it on her own. Granted she makes mistakes doing it , but she owns up to them , which is a trait many YA heroines lack these days.
I don't even know what to say about the plot without giving away any spoilers. However, let me just tell you that there is so much to this book besides Katy and Daemon. We learn so much and so many things are revealed that I'm still shocked. I mean thinking about it now... Yeah still pretty shocked.
WARNING:
The cliff hanger in this book is painful, it will torment you until the release of Opal. I don't know how I'm going to make it to December. I think I'm going to go look for a time machine, because there is no way I can survive the next four months. Yep time machine it is. See you all in December with a copy of Opal, I'm out looking for a time machine.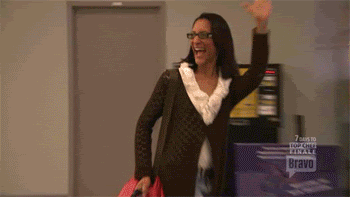 So I don't even think I need to say what this masterpiece gets but here it is anyway,
P.S. You guys have to check out the trailer!!!!! It's amazing and well yeah just see for yourself. ;)
What do you think about? Leave a comment. :)