So I just got some new books to read this weeks. Yay so excited!!!
Lizzie Davenport has been reincarnated from Regency Era, England ... but she doesn't know it yet.
Then Drew Carmichael transfers into Lizzie's high school at the beginning of the year, and she feels a connection to him, almost like she knows him. She can't stop thinking about him, but whenever she tries talking with him about the mysteries behind her feelings, he makes it clear that he wants nothing to do with her. Reaching him is even more difficult because she has a boyfriend, Jeremy, who has started to become full of himself after being elected co-captain of the varsity soccer team, and her flirtatious best friend Chelsea starts dating Drew soon after his arrival. So why can't she get him out of her mind?
Even though Lizzie knows she should let go of her fascination with Drew, fighting fate isn't going to be easy.
Destiny has a way of catching up.
Saddled with powers she doesn't understand, Etta Fleming's world is turned upside-down the day she meets Cooper Everett, the man who transports her to an alternate reality. A reality she was meant to be a part of.
One minute, she's an orphan living at Dominion House for Girls, an institution for delinquent foster kids, then finds herself attending the exclusive Dominion Hall Academy.
Plucked from the only world she's ever known, Etta now has to deal with an aunt she never knew, a boyfriend she doesn't know, and a best friend who can't know.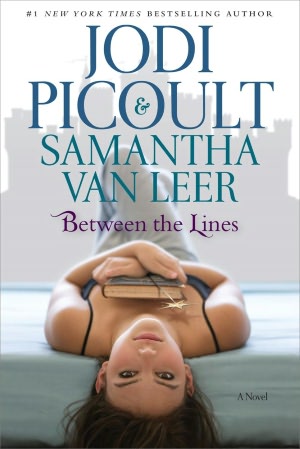 What happens when happily ever after…isn't?
Delilah is a bit of a loner who prefers spending her time in the school library with her head in a book—one book in particular. Between the Lines may be a fairy tale, but it feels real. Prince Oliver is brave, adventurous, and loving. He really speaks to Delilah.
And then one day Oliver actually speaks to her. Turns out, Oliver is more than a one-dimensional storybook prince. He's a restless teen who feels trapped by his literary existence and hates that his entire life is predetermined. He's sure there's more for him out there in the real world, and Delilah might just be his key to freedom.
Delilah and Oliver work together to attempt to get Oliver out of his book, a challenging task that forces them to examine their perceptions of fate, the world, and their places in it. And as their attraction to each other grows along the way, a romance blossoms that is anything but a fairy tale.
(okay so I did't get this book yet because I want the actual book instead of an ebook, but I shall have this week, this I swear lol)